In a col­lab­o­ra­tion with the Uni­ver­si­ty Clin­ic of Leipzig and Prof Dr Gesa Hartwigsen (now Uni­ver­si­ty of Kiel), a new paper is to appear in "Cor­tex", in the forth­com­ing spe­cial issue on Pre­dic­tion in Speech and Lan­guage, edit­ed by Alessan­dro Tavano and AC alum­nus Math­ias Scharinger.
Repet­i­tive tran­scra­nial mag­net­ic stim­u­la­tion over left angu­lar gyrus mod­u­lates the pre­dictabil­i­ty gain in degrad­ed speech comprehension

Hartwigsen G, Golombek T, & Obleser J.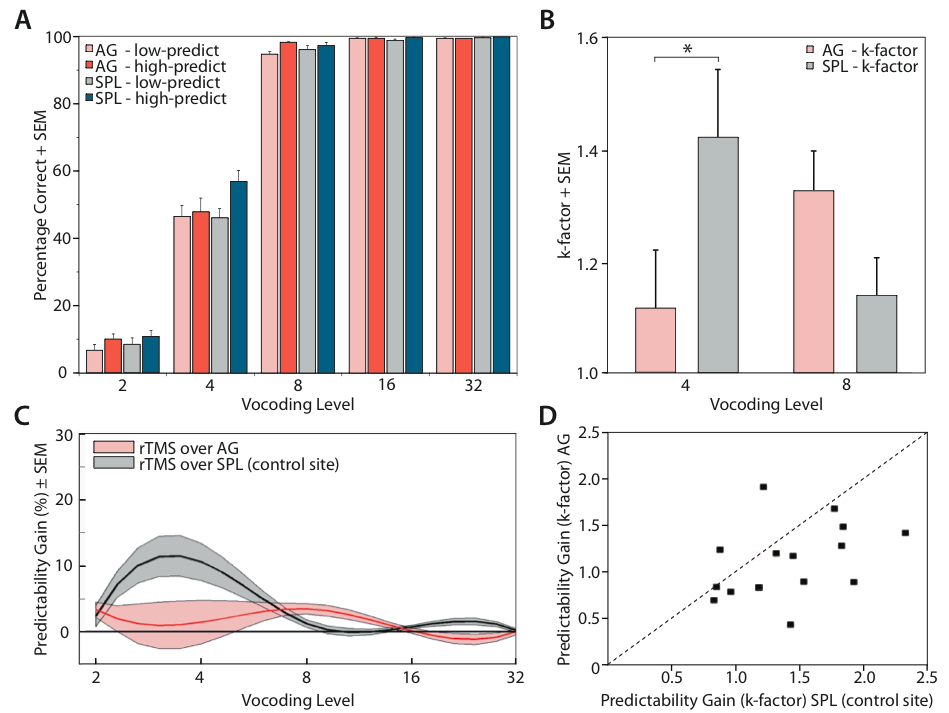 Check it out soon!
Ref­er­ences
Hartwigsen

G1

, Golombek

T2

, Obleser

J3

. Repet­i­tive tran­scra­nial mag­net­ic stim­u­la­tion over left angu­lar gyrus mod­u­lates the pre­dictabil­i­ty gain in degrad­ed speech com­pre­hen­sion. Cor­tex. 2014 Sep 18.

PMID

: 25444577. [Open with Read]